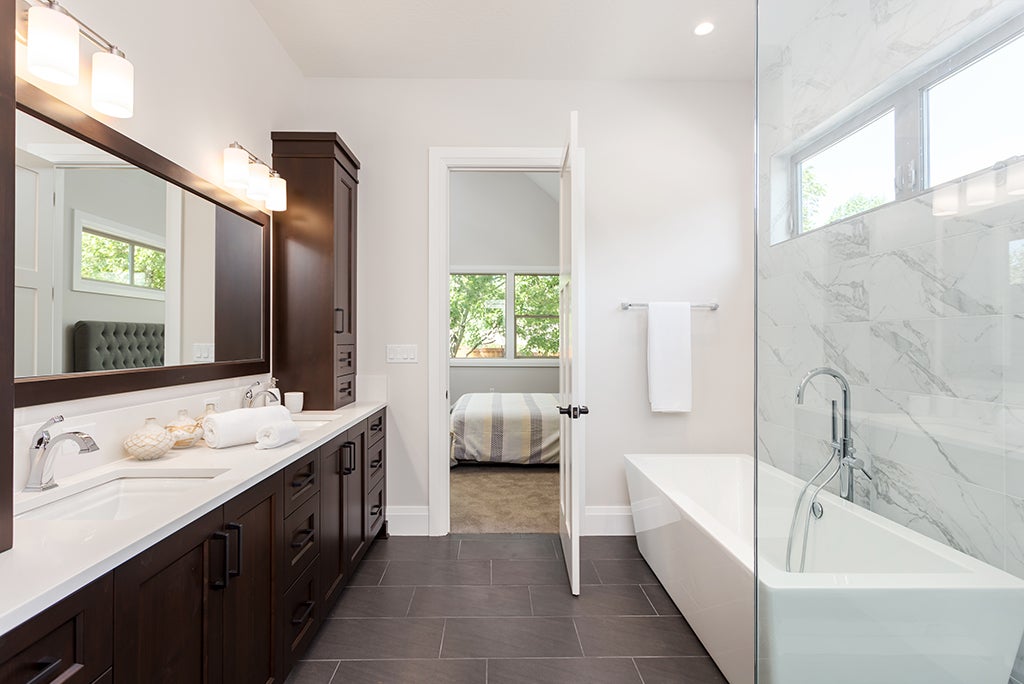 Have you finally decided to remodel your bathroom? Great! Neither an outdated décor nor a strange layout or outdated fixtures is fun. So, you are right to want to make a change. Bathroom remodelling may also increase your home's value when it is time to move.
All that said, we have identified the five crucial things to note when remodelling your bathroom below:
1. Make a (wish) list.
The first step is to assess the current state of your bathroom. What are the things you want to keep or change? What new things do you want to bring in? A new thermostatic shower? How about wall mounted bathroom taps? What bathroom trends do you want to incorporate? Arrange them on a scale of preference. If you are not sure of what you want, check out showrooms and model homes, as well as websites and magazines for some inspiration.
2. Design a bathroom layout.
A change in layout is a significant and expensive change – do not consider it, except it is absolutely necessary. You can adjust your existing layout by repainting your walls and changing the flooring, tiles, and fittings.
But if you desire a complete change in layout, you can choose between minor effective changes or a total overhaul. In the case of the former, you will do just fine with rehanging the doors or switching to a sliding door for more space.
For a total overhaul, start by measuring your bathroom while noting the position of important components like pipes, windows, and doors. If possible, draw an outline using an online design tool or manually on graph paper.
While you are at it, factor in the future changes. While you may not exactly need a new bath at the moment, the need may arise a few years from now when it is time to sell or due to a growing family.
3. Set a budget.
Whether you are doing a basic retouch or a complete overhaul, you need to assess your financial strength for the project. It is essential to set aside money for unplanned expenses, e.g., mould or water issues.
4. Check your hot water needs.
This is especially important if you are installing a large bathtub or an additional shower. If there are new hot water outlets that might run at the same time, this places more strain on your boiler and you don't want to run out! Talk to a plumber to ensure you have the right size and type of boiler to avoid hot water problems when your renovation is complete (gas water boilers are most efficient).
5. Work with an expert.
It is best to work with a professional if your bathroom renovation goes beyond changing bath taps and other fixtures. They can help to maximise your budget by offering useful and quality expert advice. You can be sure you are not making costly mistakes when working with an expert on your bathroom renovations. Request for estimates from multiple plumbing contractors and choose the most favourable one.
6. Get the best value for your money.
Having more plumbing pipes in your walls will attract more money in costs. For example, you will spend more switching to a shower or tub from the toilet or drain. This is another reason to consider sticking to your current footprint. But if you are looking to move on from outdated plumbing and electrical systems, it will be economical, in the long run, to spend the extra money. It is also advisable that you chose items that you can easily change – shower, tub, flooring. Practical features like adequate storage and lighting are also important.
Finally…
As exciting as the thoughts of remodelling your bathroom can be, you should ensure proper planning and consider your needs carefully. Are you better off with a large walk-in shower, or you can make do with a bathtub? Is the change a short-term move or a long-term move? Is the remodelling a purely aesthetic move or an economical move? You should also consider any laws concerning renovations and additions in your state.
Your answers to these questions will help you to make the right decisions on your bathroom renovations and get the best results.